[title title="Scenario analysis" heading="5″]
It is beneficial to include different scenarios within any plan, in order to prepare appropriate countermeasures. Furthermore, the majority of them must be taken in advance. When all possible scenarios and influences on the company are identified, countermeasures can be introduced early, so that specific options are visible – and vice versa, so that some options can be labeled as not useful.
Scenarios integrated into the financial model
The following example presents macro scenarios in three expected situations. They extend from the negative (low case), to positive (high case), with the standard scenario being the most probable (base case). Specific for this example are plausible reaction possibilities (company scenarios), with the help of which, a company can react to various macro scenarios. The influence of the combination of macro scenario-company scenario upon profitability, liquidity and company value is distinct, and can provide a crucial contribution to the strategy of the company. Scenarios are adjusted individually, according to the current situation.
The following picture shows the results of a scenario analysis which has been integrated into the financial model.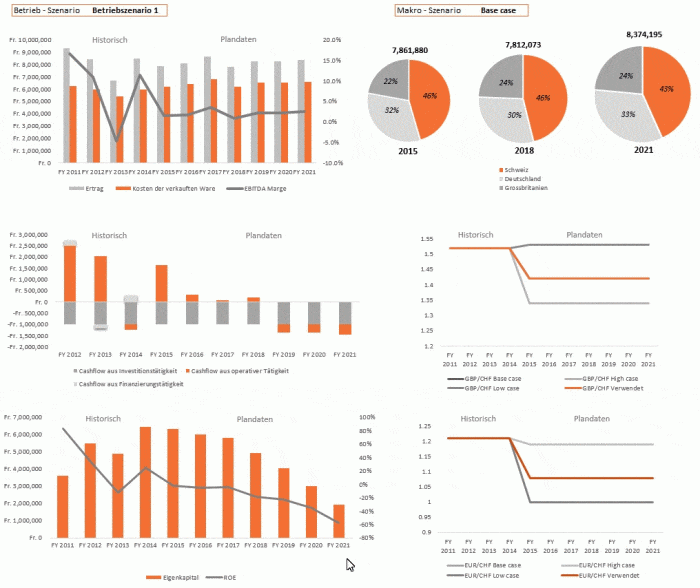 More examples of scenario analyses to see under: